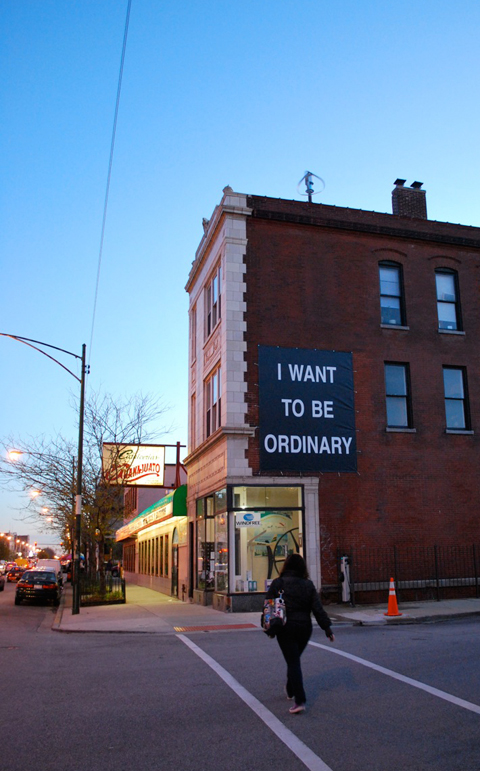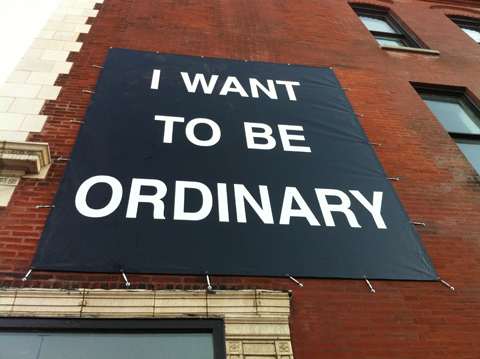 This simple yet provocative phrase intends to challenge the viewer,
question their assumptions, and invite them to contemplate
the ambiguous nature of the word "Ordinary".
Most will first read it in its pejorative sense.
In a society that values celebrity above substance and material wealth above simpler pleasures, the desire to be ordinary will commonly be seen as pathetic.
However, it can also be read as a resounding affirmation of the power and beauty of the everyday and a rejection of our narcissistic self-obsession: a call to arms.
Special thanks to Roger Machin, Doug Snower, Fast Signs, Jessica Wobbekind and the Wicker Park/Bucktown Chamber of Commerce.